Destin Float Spa Experience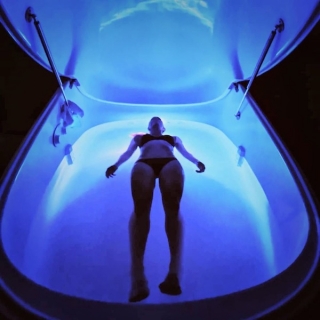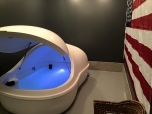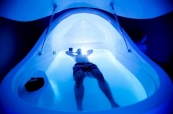 View
All
JUST LISTED: Experience the ultimate relaxation as you float away!
Come check out the Emerald Coast's first float therapy spa! Unplug from everything and try a relaxation experience like no other. What is Floating? Imagine yourself being in a space of perfect tranquility, floating like a cork in Epsom salt water with a temperature that mimics that of your body, where you don't experience the pull of gravity, sight, sound, or touch – this is essentially what a flotation pod experience will provide, along with a variety of medically substantiated health and relaxation benefits.

Activity Highlights
→ Great way to get away from it all and clear your mind.
→ Private float room for your comfort.
→ Excellent way to relax during your vacation.


Curious about Floating?: Check out our Float FAQs for answers to our most asked questions.
Booking Details:
Please bring with you the provided confirmation number (located on the voucher e-mailed to you after online purchase) and a valid drivers license for verification.
Reservations booked less than 48hrs prior to arrival are not guaranteed until confirmed with the vendor.
Departure Details
Floats are available daily. Reservations are required for floats. Float Spa is open everyday 9am - 9pm with the last Floats at 9pm. You are selecting the date you wish to have your treatment, upon booking please call the spa at the number provided in your confirmation email to schedule the time for your service. To check current availability, please click the "Book Now" button located above. It is best to book at least 2 days in advance to avoid sellouts.
Duration
: Varies
Inclusions
● Private float room
● Shower and toiletries.
Exclusions
● Gratuities (18%)
Restrictions
● Must be 18 or older to book this activity.
● You must be 16 years of age to float, but must be accompanied by a parent.
● If you are taking powerful sedatives, prone to seizures (e.g. epilepsy), have kidney problems, or schizophrenia please consult your doctor before getting in a tank.
● Magnesium from the epsom salt can have interactions with certain antibiotics and muscle relaxants. If any of these conditions apply to you, please consult your doctor before getting in a tank.
● There is some indication that magnesium (from epsom salt) can affect your blood glucose, but this is not well studied. It is also possible that soaking in epsom salt can dry your skin, increasing your risk of cracking. If you are diabetic, please consult your doctor before floating.
Additional Information
● Many women have no problem with floating through their pregnancy, and report that they find powerful relief in a tank, and also a wonderfully enhanced connection with their baby. As always, it is important that you check with your health care provider first, for any conditions that might be specific to you.
● If you wear contacts, it's good to bring a case, your solution, and your glasses.
● You will need to shower before and after getting in the tank, so if you have special toiletries you prefer bring them as well as a hairbrush. We provide soap, shampoo, towels, washcloths, ear plugs, lotion, q-tips, and make-up remover.
● If you dye your hair and your color is fresh (less than a week), there is a chance the float water could bleach or alter it.
Cancellation Policy
Should you need to cancel your appointment less than 24 hours prior to its start time, or if you miss the appointment, a fee of 50% of the full price of service and a $5 service fee will be charged to you. If you are coming in with a gift certificate for services, the certificate will be marked as used. In the case of an emergency or otherwise extenuating circumstance, please contact us at your earliest convenience to discuss. Customer may make changes to the reservation without any fees as long as it's outside the 24 hour cancellation period. This allows us to provide better customer service, as well as, ensure everyone has the most opportunities to float. Thank you for your understanding.
Check Availability/Book online
Nicole R.

about 2 months ago

Never tried a float until I came here. If you are hesitant or unsure, just go do it. The prices are reasonable, place is very clean and relaxing, and the... Read More on Yelp

Adam B.

about 11 months ago

Wow! This place has raised the bar for my expectations of R & R. I have never heard of this form of therapy, but I am hooked. However, the experience... Read More on Yelp

Rebecca F.

about 2 years ago

Awesome relaxation! For me it was even more of a physical value than a mental one, probably because it was my first float and I was playing around with all... Read More on Yelp
Note: It is the responsibility of the activity/tour company to ensure the accuracy of the photos displayed. Destin Florida.org is not responsible for any inaccuracies in the photos.